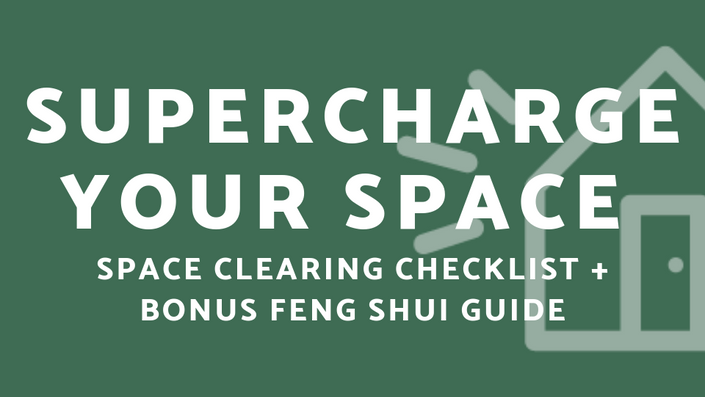 Supercharge Your Space
The Ultimate 16-Step Space Clearing Checklist + BONUS Feng Shui Guide
Change your life by changing your home.
Have you ever walked into a room and felt bad vibes?
As an empath, you know when something feels "off".

You are sensing the negative energy left behind by others. You see, every time someone enters your space, they leave an energetic imprint.
And you are too much of a sparkly soul to absorb that crap!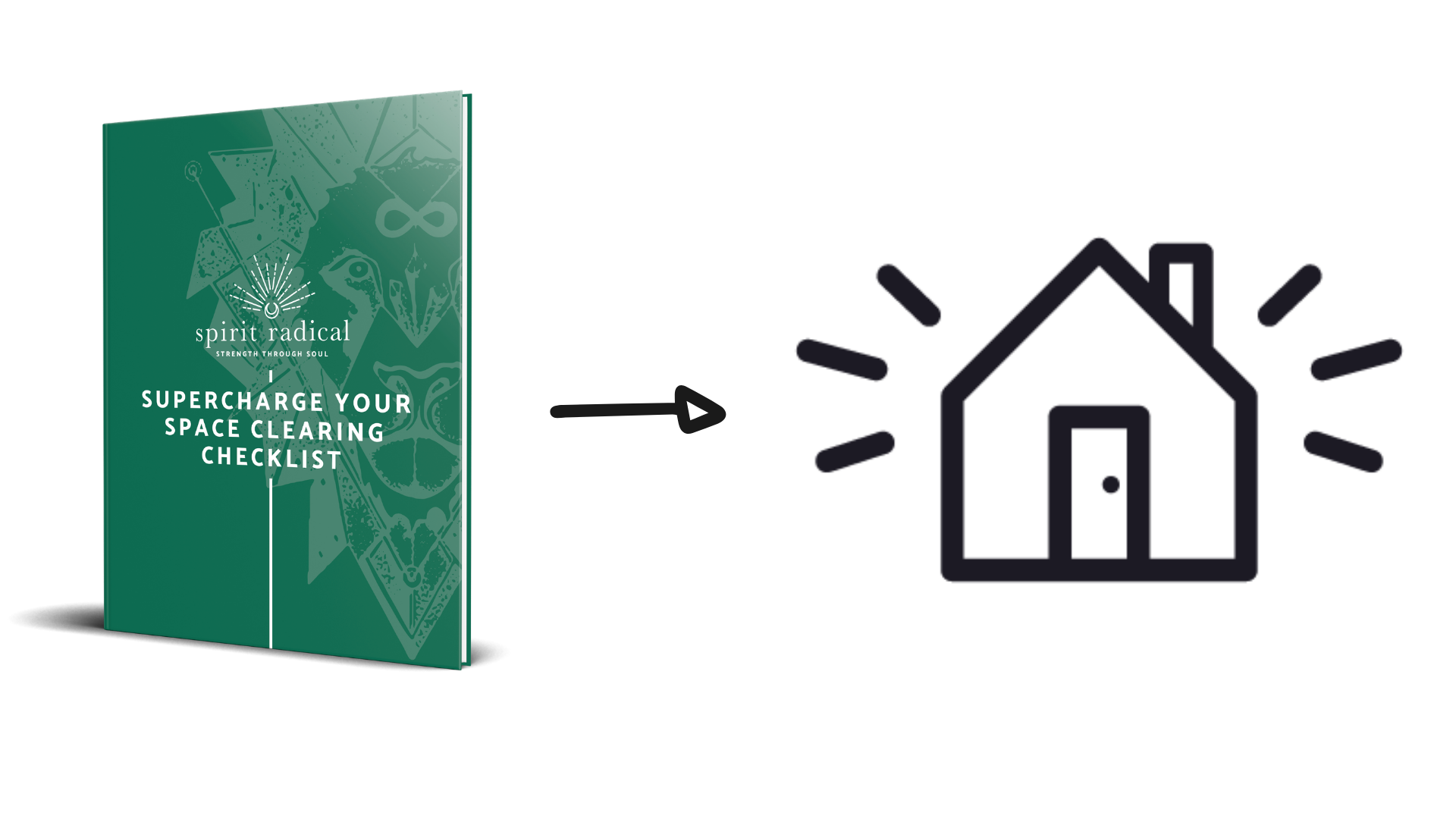 A healthy space is crucial for a healthy life.
Positive energy in your home, workplace, car or any other area in your life can positively impact every aspect of your daily life:
Land your dream job

Attract a loving relationship

Have a healthy body

Make more money

Harmonious relationships with family, friends + co-workers
Space clearing can transform your life, but you need to do it thoroughly + properly to see tangible results.
The problem is, most people do a superficial energetic cleanse thinking that it's going to transform the space.
#SmudgingIsntEnough
The Ultimate 16-Step Space Clearing Checklist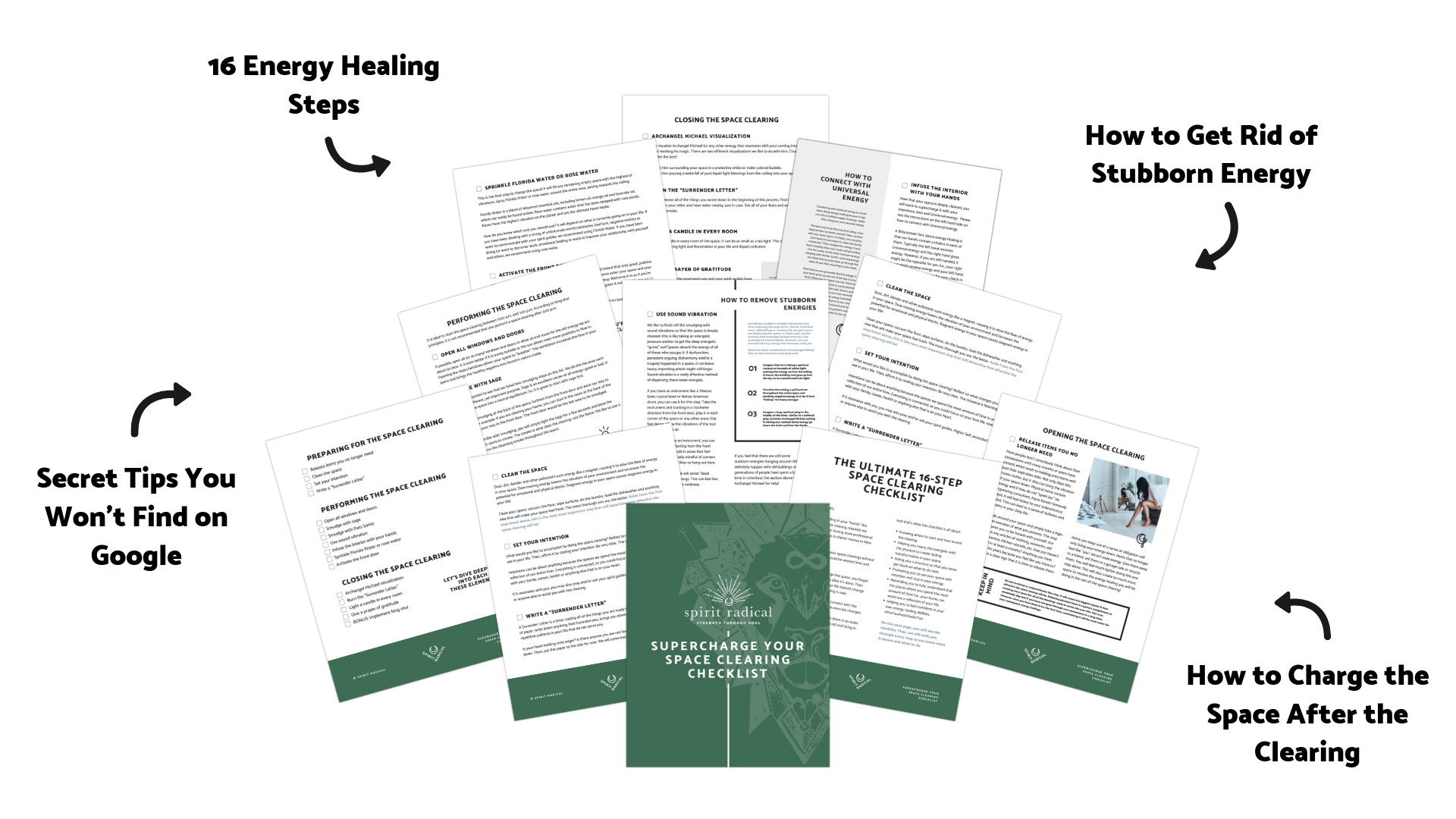 Easy. Powerful. Beautiful.
This isn't your regular "just burn sage and waft it around your house" type of guide.
This is the ultimate 16-step checklist—with a BONUS feng shui section—we used when we performed professional space clearings for clients in New York City.
Yup, the same space clearing process that clients paid $300+ to have us perform is completely detailed in this checklist for only $47!
There are steps in here that you won't find on Google because we channeled them directly from Spirit!
This 16-step checklist teaches you:
How to do the clearing in the proper order for the deepest cleansing

How to seal the changes so that they cement the positive changes

Powerful energizing technique to supercharge your space with positive energy

Powerful visualizations to protect your space from any harmful energies

Our exclusive energy healing technique to fortify the walls of your space

And a BONUS Feng Shui Guide!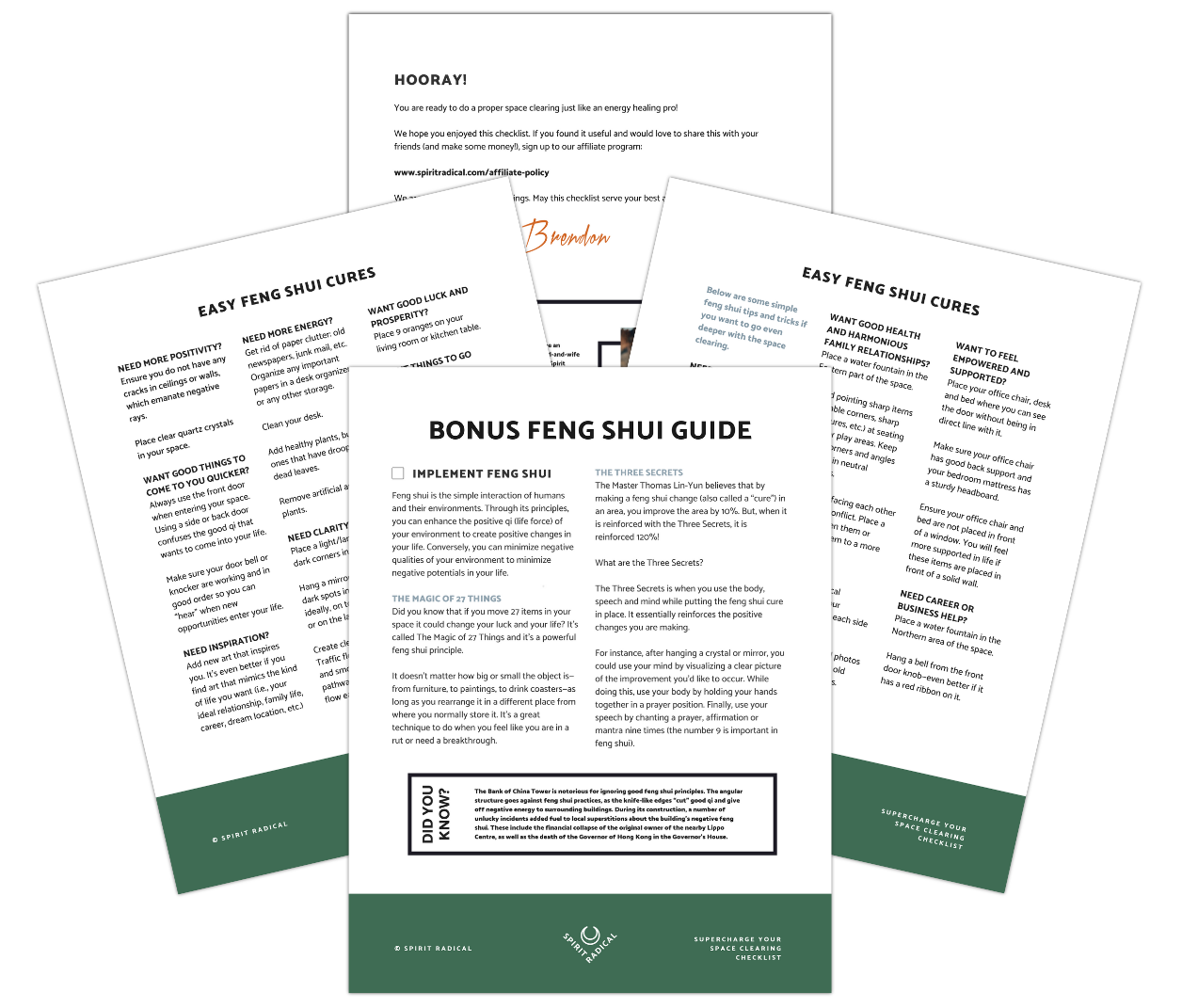 BONUS Feng Shui Guide

The ancient art of feng shui can help strengthen your health, attract love, improve your career and so much more. We never do a space clearing without incorporating some feng shui techniques.
That's why we're throwing in a
FREE Feng Shui Guide!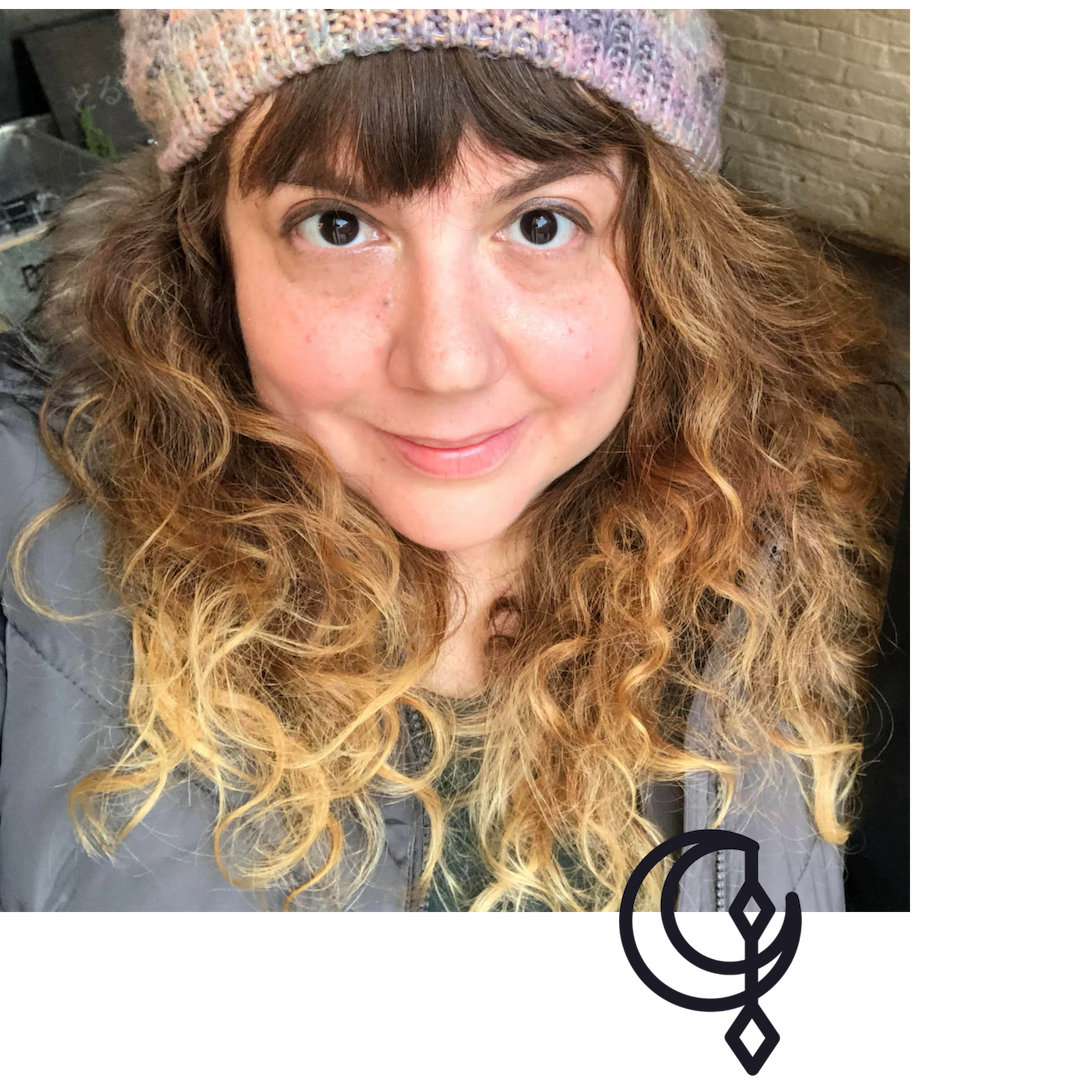 "I do energy cleanses all the time in my home, but this was what I do times 1,000 in terms of how powerful and beautiful the energy was.
Highlights to my home life in less than a week of doing the space clearing:
1) My mother is visiting me and staying with me (from 2,000 miles away) out of the blue. It's like I literally made space for my family!
2) I went to lunch somewhere that I'd been avoiding for fear I would run into an ex. I literally felt empowered to reclaim not just my home, but my neighborhood.
3)I keep getting rid of things I don't need and more things I do want keep coming into my life--I'm having another piece of (paid!) writing published and I was just awarded a competitive leadership role at work.
Honestly, this space clearing was one of the greatest things I've ever done. Thank you, Christine and Brendon!"
- Cathy
Moving into a new home? Selling your home?

Stuck energies can keep your home stuck on the market for months, if not years! Potential buyers can subconsciously sense when things just don't feel "right".
Also, when moving into a home, you don't want to inherit someone else's baggage!
This checklist will teach you how to reset the energy so that you can start fresh into your new home...and attract the perfect buyer easily and quickly!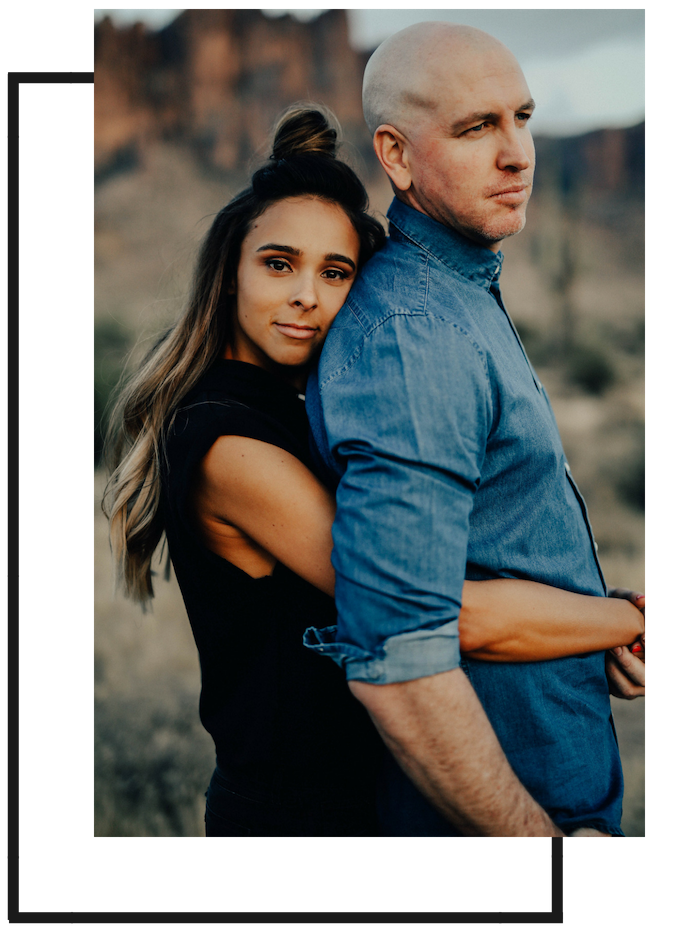 Hi, radical spirit! We are an Aussie-American husband-and-wife team with 25 years of collective experience in spiritual development and the healing arts. Through Spirit Radical, we teach people how to discover their own inner healer and develop their intuitive psychic abilities. We give Intuitive Readings, energy healing sessions and spiritual development classes to soul seekers around the world.
Are you ready to give yourself the gift of healing, love, and abundance? Let's do this together!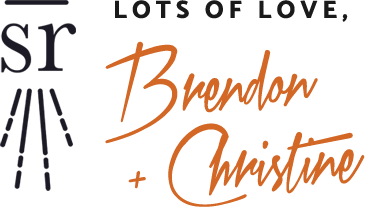 Course Curriculum
Supercharge Your Space Clearing Checklist
Available in days
days after you enroll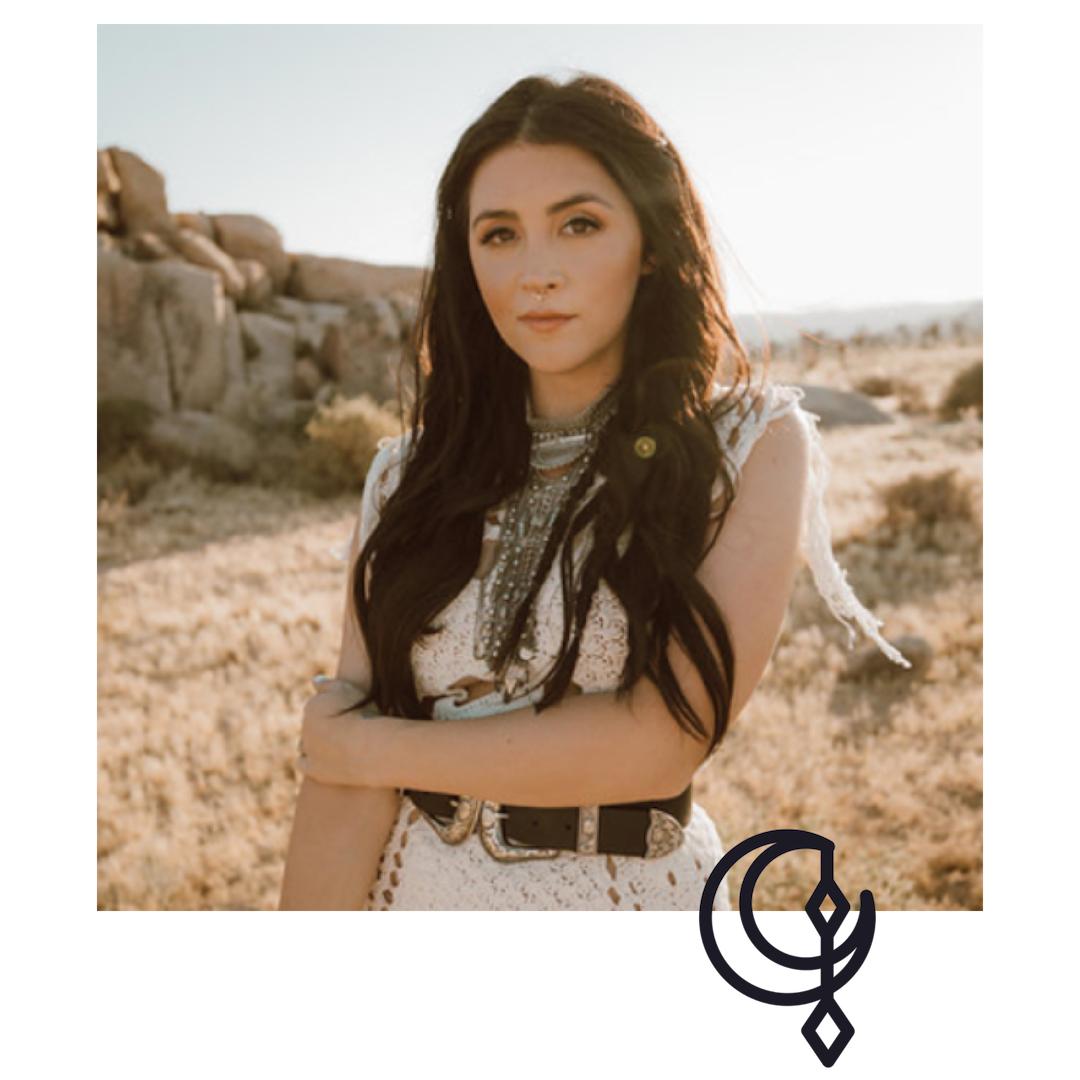 "These two are SO gifted, it's unreal. As a practitioner myself, they are the ONLY ones I trust for psychic readings, reiki healing, and general energy healing. Their combined medicine is SO powerful, transformative, and soothing."
- Zoey
Frequently Asked Questions
How long do I have access to the checklist?
How does lifetime access sound? After enrolling, you have unlimited access to this checklist for as long as you like - across any and all devices you own.
What if I am unhappy with the checklist?
We would never want you to be unhappy! If you are unsatisfied with your purchase, contact us in the first 30 days and we will give you a full refund.